Shopping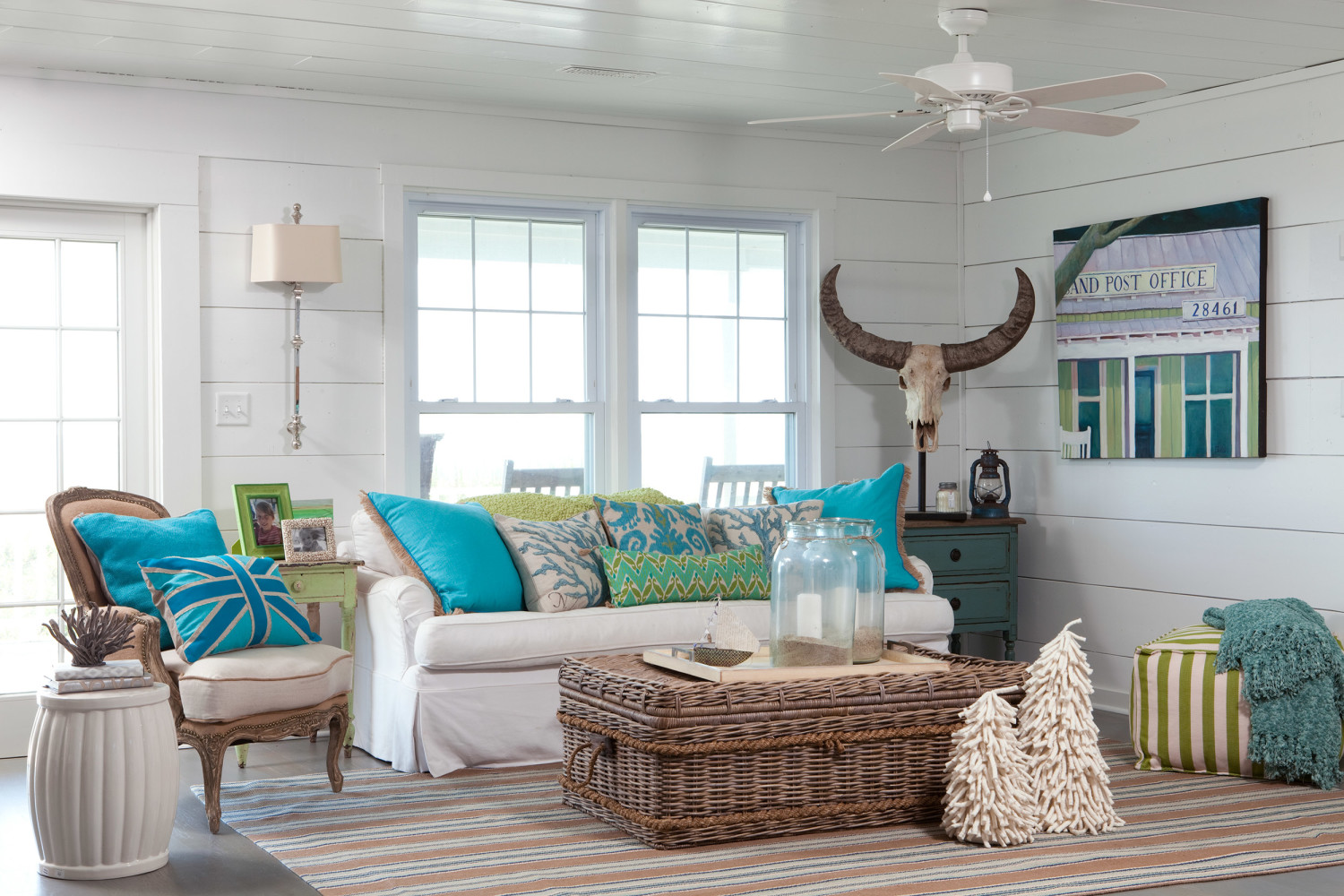 Visit this charming gallery located in Merchant's Row to see a well-chosen variety of oil paintings, watercolors, fine art photography, sculpture and jewelry made by local, regional and national artists. A working studio in the back offers classes, workshops and artist demonstrations.
Adjacent to the Maritime Market, Bald Head Blues™ offers high-quality clothing designs, and a selection of fine fabrics that reflect Bald Head Island's lifestyle. Their "Clothing for Coasting" motto is derived from 'coasting around in the golf cart on the coast of North Carolina.
Located adjacent to the Clubhouse, the Golf Shop carries a wide array of men's and ladies' golf, croquet and casual apparel. You can also shop for golf equipment and accessories, as well as rent clubs for a day on the links. Schedule your golf tee times, court times and golf clinic times here.
Traveling with baby but don't want to carry all the necessary gear? Beach & Baby has you covered. They offer full-size cribs, high chairs, baby monitors, swings and more for rent by the day or week. Beach rentals include bocce ball sets, beach carts, chairs and tents.
Coastal Urge's Bike Shop offers a wide array of bikes for sale or rent, including beach cruisers, fitness bikes, tandem bikes, kids' bikes, trailers and baby joggers. Daily and weekly rentals are available, as is home delivery. Coastal Urge is also a full-service bicycle shop, offering repairs from a certified bike tech and parts. Online bike rentals are available at www.CoastalUrge.com.
The Board Room, located in the harbor, is your headquarters for all things standup paddleboard (SUP) related. Rent boards or book lessons and tours with one of Coastal Urge's knowledgeable staff. Kiteboarding lessons are also available here. Watch a brief video about Coastal Urge's variety of rentals and services, then book online at www.CoastalUrge.com.
Stop by Coastal Urge's retail shop for a wide selection of men and women's active wear, swimwear, shoes and accessories, all ideal for the island lifestyle. Coastal Urge carries Patagonia, North Face, Lilly Pulitzer, TOMs, Vineyard Vines and many other outdoor brands.
Located in the harbor, the Dockmaster carries a small selection of marine and fishing supplies. You'll also find Bald Head Island souvenirs (great if you forgot someone on your list and have some spare time waiting for your ferry), ice, snacks and a limited supply of grocery items.
Located at Deep Point Marina in Southport, the Harbormaster Store, open to the general public as well as marina guests, offers beverages, snacks and ice.
Centrally located near the Maritime Market, Island Hardware is a fully stocked, 5,000-square foot hardware store that sells a large variety of home improvement items including tools, housewares, grills, garden supplies, beach items and more.
If you need to send or receive a package while on Bald Head Island, visit IPC, a full-service shipping and receiving center located at Bald Head Island Village center, next to the Town Hall & across from Old Baldy and the Chapel.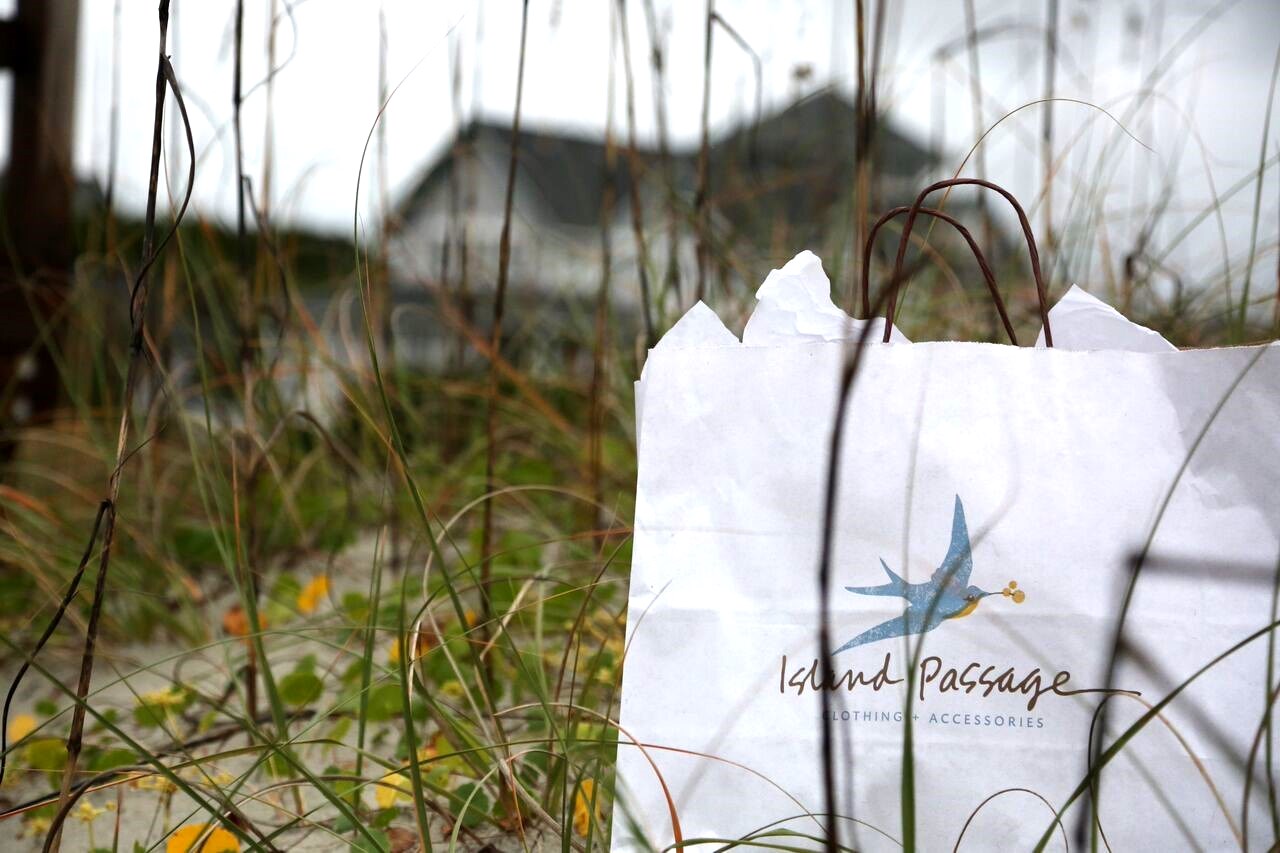 Specializing in comfortable, contemporary clothing for men, women and children. Find brands like Free People, YA, Sam Edelman and Dolce Vita shoes, Hobo bags, French Connection, Echo, Jantzen and more. Also Specializing in comfortable clothing for men, women and children, Canopy Outfitters offers a large selection to ensure you're in style for all your Bald Head Island adventures. If you're looking for your favorite beach brands like Quicksilver, Billabong, Roxy, Rainbow and Reef, head here. They also stock a large selection of T-shirts, logo apparel and gifts.
Island Retreat is a full-service spa and salon offering massage, skin care, body treatments, manicures and pedicures, and hair cutting, coloring and styling. The spa also offers a range of organic fragrance, skin and hair care products. Wedding parties and groups are welcome.
The Maritime Market is a full-service supermarket that offers grocery staples including natural and organic foods; rare and vintage wines and craft beers; homemade pastries, breads and pizzas; locally-sourced vegetables, meats and seafood; a full-service butcher shop; and a deli with Boars Head cold cuts and artisan cheeses. Other conveniences offered at the Maritime Market include grocery delivery to your home prior to arrival, sunbathing products, magazines, personal care items, over-the-counter medications, movie rentals, an ATM machine and a gift shop. The Maritime Market also has an adjoining café, which serves breakfast and lunch daily.
Located near the ferry landing in the marina, Riverside Adventure Company is your first stop when visiting the island. Cart and bicycle rentals are available, as well as beach chair and equipment rental and GPS scavenger hunts. While you're there, shop for logo T-shirts and hats, sunglasses, kites, beach toys, towels and other fun Bald Head Island gifts and souvenirs. Online reservations for bikes and beach rentals are available at www.RiversideAdventure.com.
If you're looking to furnish your beach home or to take a bit of coastal style back home with you, look no further than Room Service, located along Maritime Way. They offer an eclectic mix of new and vintage home decorative items and gifts including rugs, lamps, throw pillows, picture frames, bedding and kitchenware in addition to furniture.
Shoot Boutique offers professional on-island wedding and family photography services by Anne Liles.
This quaint shop located along Maritime Way offers an eclectic selection of beautiful jewelry, handbags, children's keepsakes, decorative items, home goods and gifts.
After climbing Old Baldy, don't forget to visit the Smith Island Museum gift shop and pick up books, gifts and other fun souvenirs celebrating the island's seafaring history. All proceeds from purchases made at the gift shop benefit the nonprofit Old Baldy Foundation.
Located on Keelson Row in the harbor, the Sail Shop is your outdoor activity center on Bald Head Island. Rentals through the Sail Shop include kayaks, canoes, surfboards and boogie boards. The Sail Shop also offers guided nature tours, surfing lessons, surf and creek fishing expeditions, sailing instruction and fun sails. The Sail Shop is home to the Bald Head Island Sailing Club and the Ghost Walk Tour.
For the finest and most unique environmentally-oriented gifts, books, toys, jewelry and apparel, a visit to Turtle Central – the Bald Head Island Conservancy's gift shop – is a must. Sales help fund the Conservancy's many programs, including the popular Sea Turtle Protection Program.