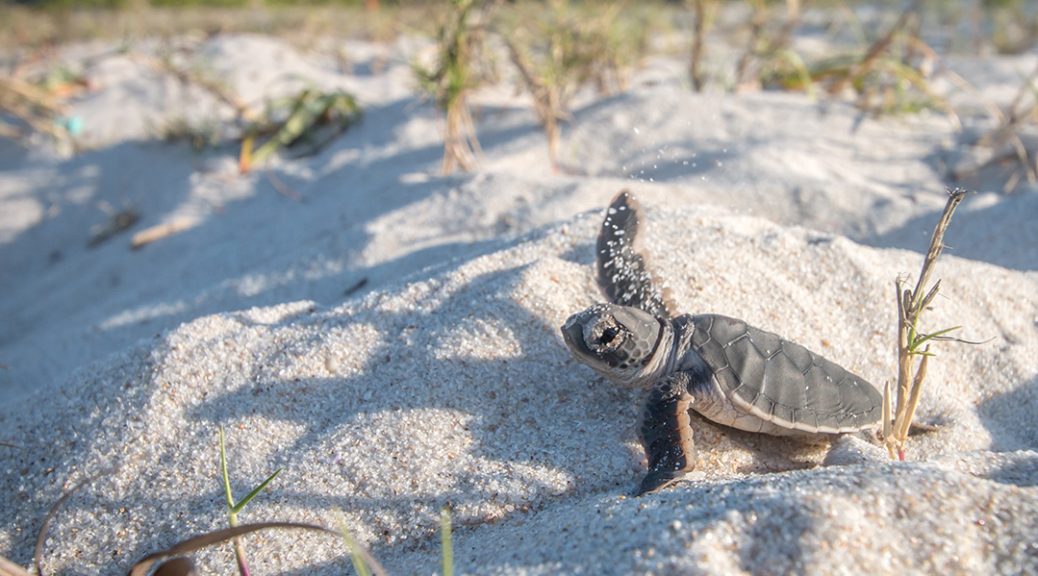 Calling all nature lovers! Summer is here and that means one thing on Bald Head Island: it's sea turtle nesting season.
Have you ever dreamed of watching newly hatched sea turtles make their way into the ocean? Sure, you can watch videos of hatchlings crawling to the water, but nothing compares to seeing it in person.  
If this is on your bucket list, then a trip to Bald Head Island is the perfect destination for you. In this post, we're sharing some information about nesting season PLUS a few recommendations on can't-miss places to stay.
Sea Turtle Nesting Season on Bald Head Island
Each summer between mid-May and August, loggerhead turtles wash ashore on the pristine beaches of our island to lay their eggs. Each female starts by digging a chamber, and then lays her around 120 eggs at a time!
The female then kicks sand behind her in attempt to cover and protect the nest from predators, like foxes and other local wildlife. However, the turtles don't always cover up their eggs well enough. Luckily, the wonderful folks in the Sea Turtle Protection Program with the Bald Head Island Conservatory help ensure nests are reinforced and unharmed.
In addition, the program educates island guests about being mindful observers of the turtles. And if you want to observe these turtles or hatchlings in person, you don't want to miss BHI Conservatory's Turtle Walks. Though they can't guarantee you'll see any turtles, this is the best and safest way to get in on the action.
Places to Stay During Sea Turtle Nesting Season on Bald Head Island
Now, we've never claimed to be marine biologists. But we do know a thing or two about Bald Head Island vacation rental homes. If you plan to make a trip to the island, you'll need a cozy place to rest your head. We've curated a couple of our favorite options just for you. 
The Beach Box
The Beach Box, a quiet ocean-front cottage with direct beach access, has four bedrooms and two bathrooms – plenty of space to stretch out. It's also located close to the island's south beach which tends to be a popular nesting spot for the turtles.
Altitude Adjustment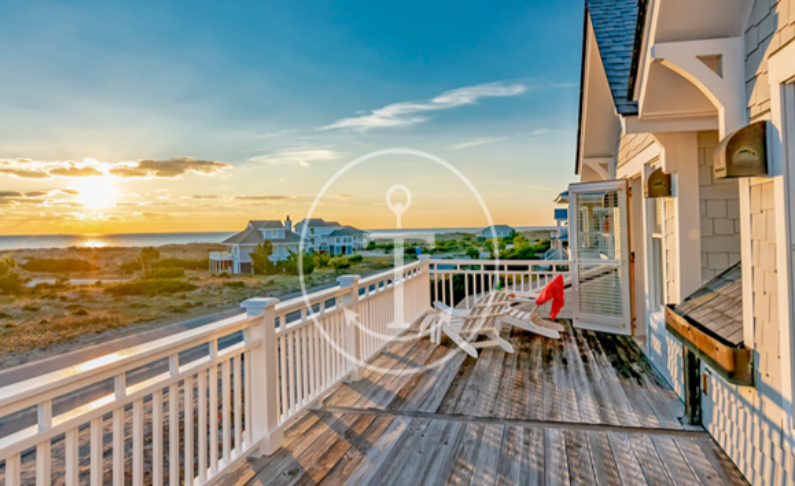 Altitude Adjustment has ocean views that will calm your soul and set you at ease. This five-bedroom home is built for relaxation and comes with tons of outdoor living space. Its proximity to the beaches and the BHI Club makes it an excellent choice for your vacation.
Plan Your Summer Trip to Bald Head Island
Sea turtle nesting season is the perfect reason to plan your escape to Bald Head Island. Whether you want to stay oceanside or in the heart of the island, Tiffany's Beach Properties can make your vacation a memorable one.  
Ready to get started? Give us a call at (910) 457-0544 or visit our site to view all of our properties today!