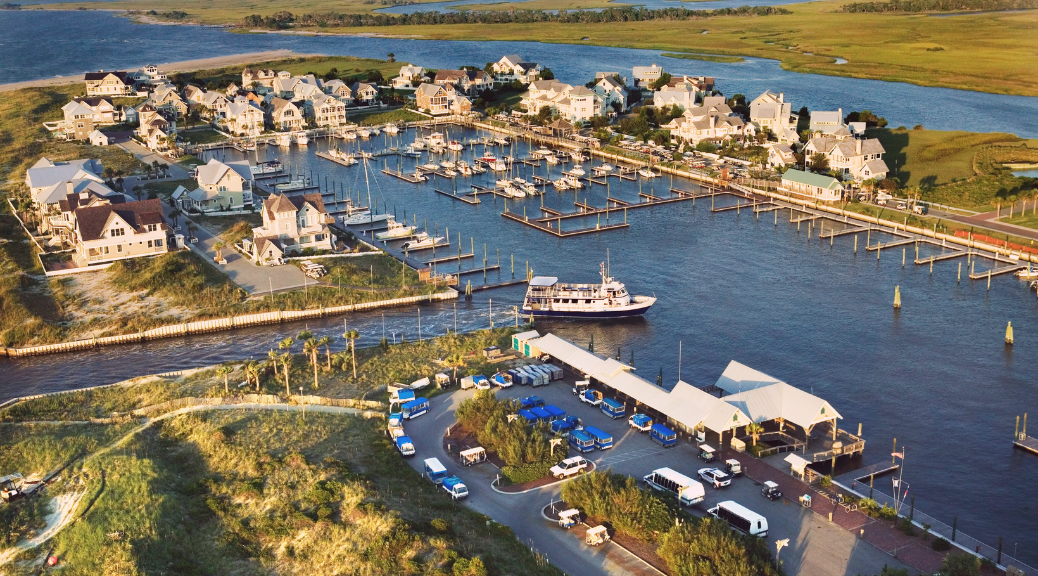 Whether you're actively planning a trip to Bald Head Island or simply in the vacation daydreaming phase, we're excited that you're interested in visiting us on BHI. Our island is the perfect place to make new memories and get away from the daily grind.
However, one thing that can turn a lovely vacation into a nightmare is renting a home from the wrong service or person. No one should have to deal with that while they're trying to relax.
We know it can be tough to book the right rental, so here are some tips to consider when looking for your dream vacation rental.
Tip #1: Ask questions.
They say a photo is worth a thousand words, but photos only capture the photographer's point of view. When searching for the perfect rental, it's good to ask a lot of questions. The problem though is that it isn't always easy to get an answer from someone who knows a property inside and out.
When booking with us, Tiffany is the one who answers the phone. She has carefully curated each vacation home listing and knows every detail about the properties. Have a question? Just ask her!
Tip #2: Ask more questions.
It's all about location – or is it? Frankly, there are no bad locations on Bald Head Island. But if you've never been to the island, one location might suit you better than another. Perhaps you would rather see the sunrise over the marsh or the sunset over West Beach.
Tiffany can help you determine your perfect spot. You'll find that many of our listings include a map so you know exactly where the properties are located on the island.
Tip #3: Book through a reputable service.
When it comes to booking a vacation on Bald Head Island, you have many choices. But you'll receive the best service and peace of mind by booking with a reputable company that has an office on the island and a full-time staff who can respond quickly if the air conditioning goes out or your golf cart has a flat tire.
We are Bald Head Island Experts
When it comes to booking your Bald Head Island vacation rental, you want a company that understands the island and knows what it's like to live here. Tiffany's Beach Properties is locally owned and operated, so we know our way around this place like the back of our hand.
Owner Tiffany Williams has been renting properties on Bald Head Island for more than 20 years and she loves sharing all of her island insights and tips with visitors.
How do you get a package? Is there medical service on the island? What's the grocery store like? Where's the best beach? Do you recommend a car service from the airport? Why not ask someone who knows?!
From the booking process to arriving on the island, Tiffany's Beach Properties strives to make your experience seamless. Tiffany's guest relations team will even stop by in person after you arrive to make sure your trip is off to a great start.
We Offer Gorgeous Bald Head Island Vacation Rentals
Tiffany's offers a range of properties that have been carefully curated to support a phenomenal vacation experience. Plus, Tiffany's has options to suit a variety of budgets! Whether you're looking for a spacious beachfront house or a cozy condo overlooking the golf course, Tiffany can find the right one for you.
Ready to start your search? Check Tiffany's vacation rental listings now!
Book Your Bald Head Island Vacation Rental with Tiffany's Beach Properties
It can be daunting to choose the right vacation rental no matter where you plan to travel. Sometimes, the whole family is counting on you for their vacation experience.
If you have a clear understanding of your needs, you should be able to find a great home through a reputable rental service. However, if you're looking for a high-touch experience with access to help at a moment's notice, then you should book your vacation rental through a service that's local.
Tiffany's Beach Properties has a curated selection of Bald Head Island vacation homes that work for all budgets and needs. You can rest assured that you can connect to our team members are on the island and ready to assist.
On top of that, we have more than 20 years of experience in helping people create memorable vacations on Bald Head Island. We're ready to help you make your trip extra special, too.
Start viewing our vacation rental listings now or give us a call at (910) 457-0544! We'd love to chat with you.