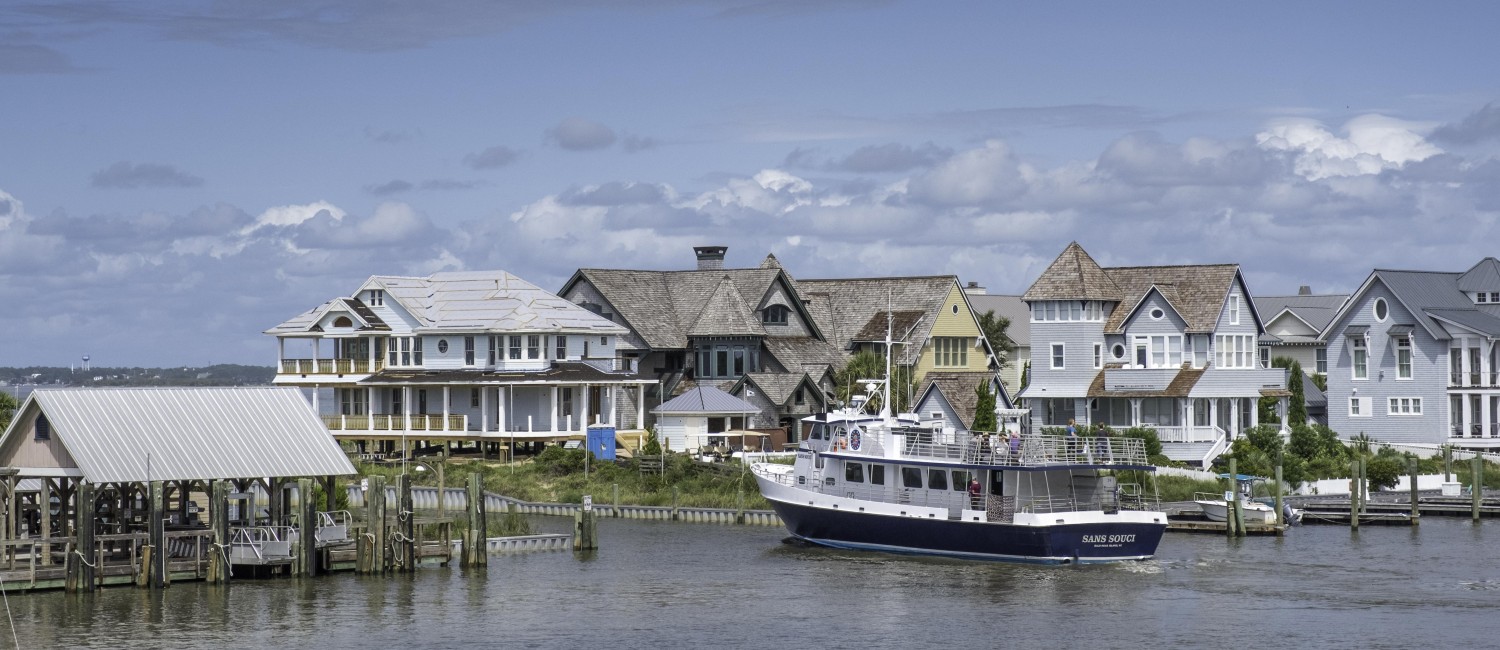 Enjoy the Passenger Ferry
Travel to Bald Head Island is by passenger ferry. The mainland ferry terminal is located at Deep Point Marina at 1301 Ferry Road in Southport, North Carolina. The ferry runs on a set schedule, leaving the mainland on the hour and the island on the half hour, seven days a week, weather permitting. Schedule is subject to change. The ferry trip takes approximately 25 minutes.
Ferry reservations are made for each party by Tiffany's and emailed to you prior to arrival. Please arrive at the ferry terminal at least 30 minutes before your scheduled departure time.
For your convenience, drive to the ticketing office and luggage depot before you park your car. Purchase your ferry tickets at the ticket window and unload your car. Additional fees for bikes and other cargo may apply.
Outfitters will help you unload your luggage and place it in a dolly. Make sure each piece of luggage is properly tagged. Open bags of any kind must be hand carried.
Proceed to the general parking lot. A daily parking fee is charged. You may pay at the parking booth in your car as you depart the lot.
Click below to view and download a ferry schedule:
Ticketing
Adults: $23
Children (ages 3-12): $12
Children (under 3): free
Ferry tickets are round trip. Tram service to your accommodations is included in the price (prices are subject to change).