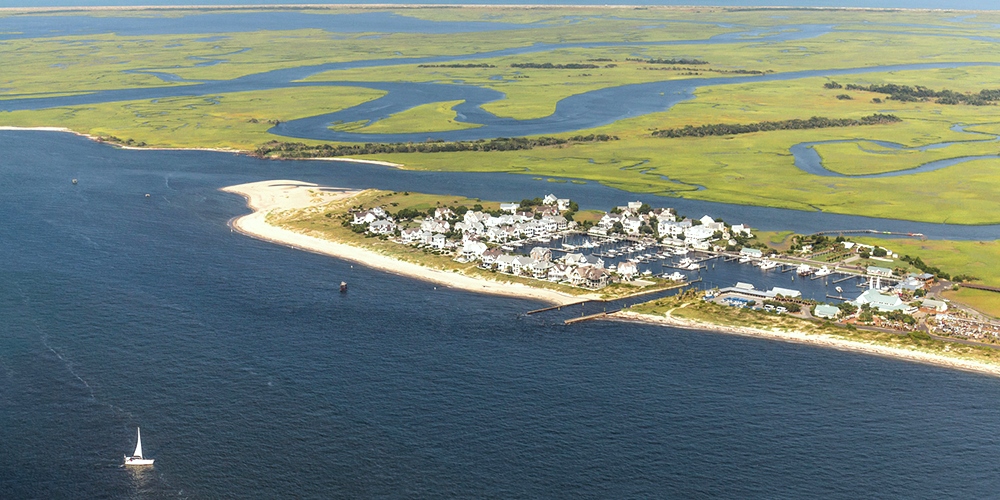 Tiffany's Beach Rentals represents a wide variety of vacation homes exclusively on Bald Head Island.
The homes offered are carefully chosen for style and location — providing one of the most comprehensive inventories of vacation rentals on the island. Whether you're looking for a new, pristine oceanfront home for a family reunion or a quiet getaway for just two, I'll help you find the place that's right for you.
If you're a homeowner looking for a rental management company which genuinely cares about its guests and its homeowners, look no further. We, at Tiffany's Beach Rentals, pride ourselves on one-on-one attention as well as quick and efficient responses. We will look after your home as if it were our own. Here are some of the things you can expect from us:
Full time, fully trained property management team
Full time, fully licensed maintenance personnel
On-Island housekeeping staff
Extensive marketing via the internet and direct mail
Monthly property checks, including air filter and light bulb replacement
Storm preparation and post-storm reporting
Inspection of home before and after every rental
Greet every guest in person at your home after arrival
Professionally designed website with real time online reservations
Our goal is to provide excellent customer service with a personal touch. Call us to learn more about our program.
HERES WHAT THE PEOPLE ARE SAYING
"Renting from Tiffany's Beach Rentals was a very good experience as well. I'd heard "good things" about Tiffany over the yrs and must say that I found her reputation and that of her organization to be absolutely consistent with what I'd been told. We had a couple of very minor issues early in our stay and when I'd made Chasie, Tiffany's Property Coordinator, aware of them she addressed them immediately. More specifically, Chasie acted with the kind of urgency and follow up that one would expect and hope for, particularly with a high end rental, but that's often not received. I believe this experience is a direct reflection on Chasie (and Chris who addressed one of the issues) and Tiffany's commitment to the folks who rent the homes she represents. Just well done on all fronts!" Bruce – July 2023
"Tiffany's Rentals is the best. They are so responsive to any need." Mindy – July 2023
"I have used Tiffany's Beach Rentals several times in the last 15 years and I have never been disappointed. There is a comfort in knowing what you can expect and that they'll deliver." Robert – June 2023
"The Tiffany's team really does offer properties that are much higher quality. The home was clean and well maintained and we did not want to leave. My hats off to Tiffany and her entire team." Joseph – August 2022
"Tiffany's Beach Rentals is a first rate outfit. Tiffany went out of her way to help us with special requests." Stuart – June 2022
"Tiffany was awesome at working with our requirements and getting us something that made sense for our family!" Rob – April 2022
"Nice home and best service from a property manager EVER. We had to find a home to rent on BHI literally at the last minute when another home had been mistakenly double booked by a DIFFERENT property manager and Tiffany heard about our dilemma and literally came to our rescue and rescued what would have been a disaster with a family with kids already arriving on the island after dark and discovering they had no place to stay! Tiffany and her team give new definition to those old sayings about "going over and beyond" and "going the extra mile" and I will be forever grateful to Tiffany and her team" Tom – April 2022
"We had the best experience! Tiffany and her team are super to work with." Rob – July 2021
"Thank you! We are so appreciative of how attentive and responsive your office has been during our stay. We are truly enjoying our time here. Bald Head remains our favorite vacation spot after 9 years -and we've enjoyed renting from Tiffany for the first time. You have a great business model and staff!" Anne – August 2018