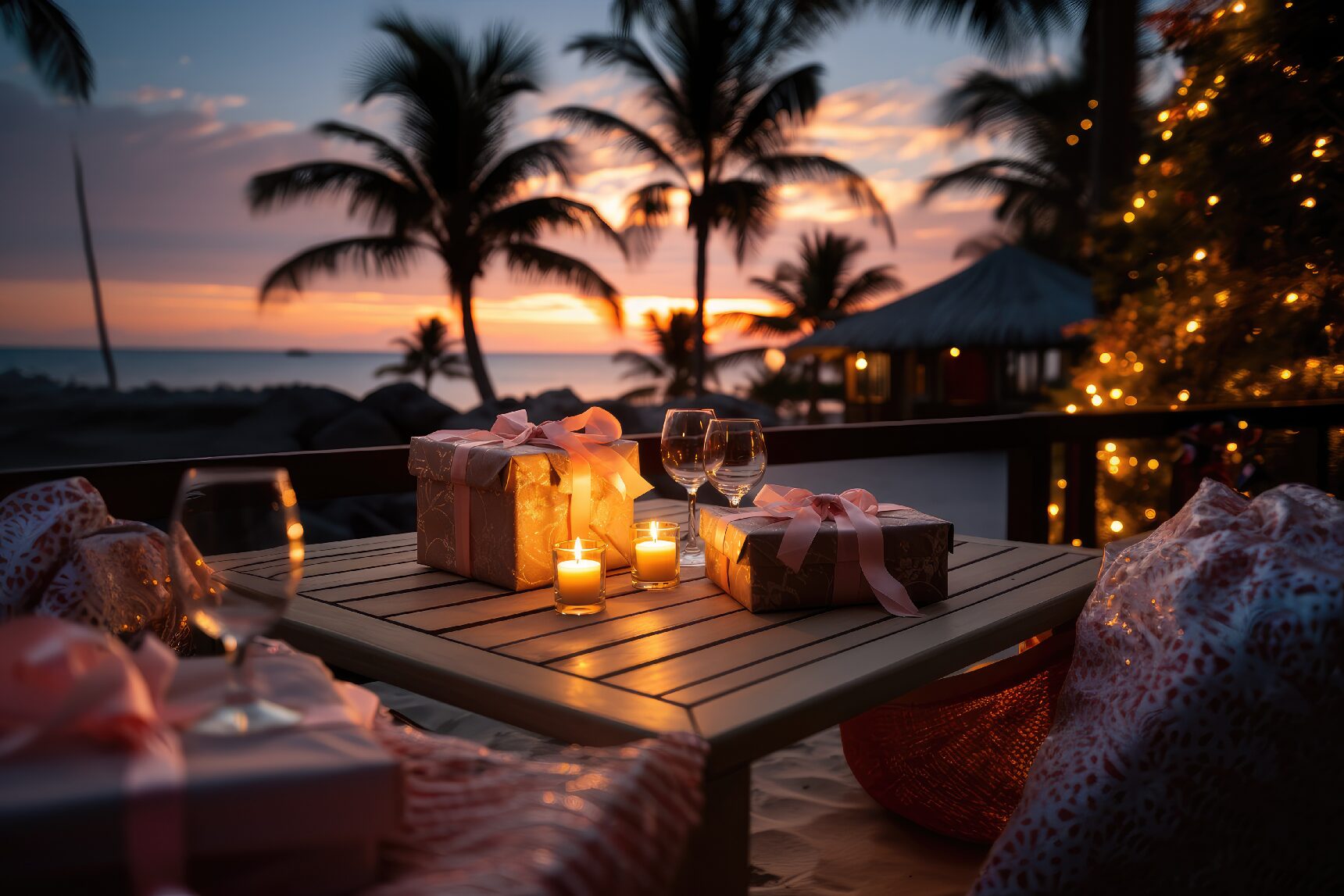 As the crisp and chilly air ushers in the end of 2023, a sense of anticipation fills the atmosphere. Days are growing shorter, while the nights are extending their embrace, inviting us to savor the magic of winter. The ocean, once inviting for a swim, now whispers tales of cozy gatherings by the fire.
Embrace the season and let the enchantment of winter and fall envelop you. Imagine roasting marshmallows on the beach, sipping hot toddies, and relishing cherished games. Find solace in moments of peace and quiet, and indulge in a feast featuring turkey, roast beef, mashed potatoes, and pecan pie. The HOLIDAY SEASON is here, waiting to delight your senses!
Picture this: your aunt basking in the warmth of Florida, your parents residing in the charm of South Carolina, and your brother and sister exploring the wonders of Rome with their three children. How do you orchestrate a grand reunion for Thanksgiving or Christmas? A secret trick we've uncovered is booking a house on Bald Head Island. There's an undeniable magnetic pull that unites families, compelling them to set aside their obligations and spend a memorable week together in this enchanting locale.
Thanksgiving and Christmas on Bald Head Island are nothing short of enchanting. These holidays unlock new avenues for family bonding. Engage in friendly battles over jigsaw puzzles, test your wits with trivia at Jailhouse Provision, and raise a glass of wine or a cocktail, thoughtfully provided by Bald Head Bottle.
Discover the joy of finding specially curated Christmas gifts at Room Service Home Furnishings, Riverside Adventure Company, Monkees, the BHI Conservancy gift shop or original art at the Smith Island Annual Thanksgiving Day show https://www.smithislandartleague.com/special-events. Thanksgiving weekend also heralds the island's annual golf cart Christmas parade. The list of delightful activities is endless, all in the name of making priceless memories with your loved ones.
For larger families, we offer a delightful array of homes to cater to your needs, including Searenity, Giggling Oyster or Cape Creek. Whether you seek a romantic escape for two or wish to introduce your small family to the wonders of holiday travel, we have the perfect abode for you in Fishbowl, Shell Yes, and Bleu Fin Cottage.
A holiday on Bald Head Island is your chance to reconnect with nature, unwind, and create indelible memories in a setting that feels like a world apart. Immerse yourself in the serene ambiance, explore pristine beaches, and partake in a diverse array of outdoor activities. Spread a little holiday cheer by joining others for Christmas caroling https://villagechapelofbaldheadisland.org/calendar/island. This off-season promises a vacation experience that will leave you refreshed and filled with a sense of peace. It's your opportunity to escape the ordinary and embrace the magic of Bald Head Island for your next holiday adventure.
At Tiffany's, we offer a splendid selection of holiday homes, ranging from charming cottages to luxurious oceanfront residences. Whether you're dreaming of a romantic getaway for two, a family retreat, or a memorable gathering with friends, you'll discover the perfect accommodations to make your dreams come true.