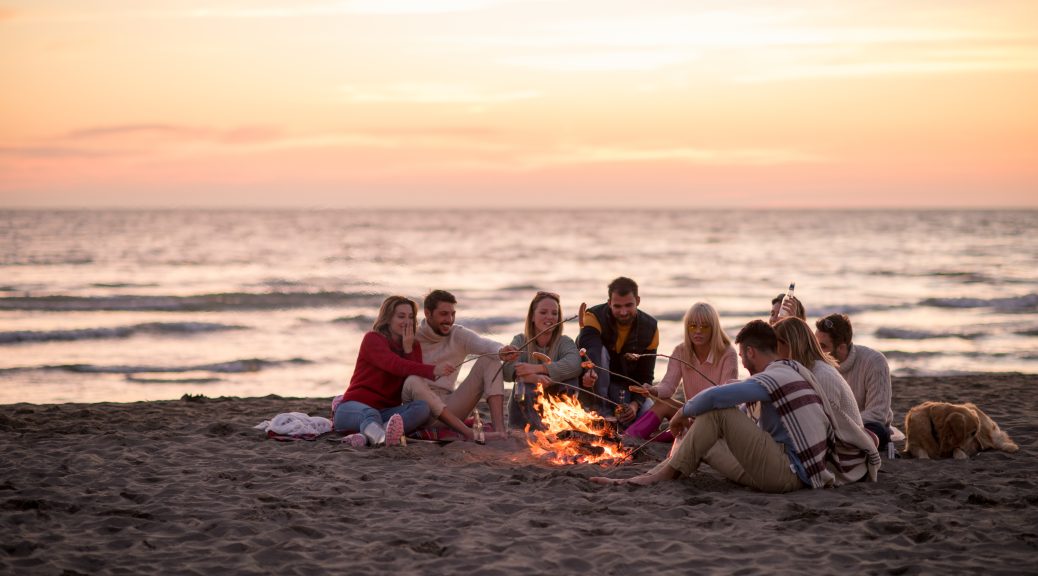 Fall is almost here. But Bald Head is as vibrant as ever. Most people associate a Bald Head vacation with the summertime, as they rightfully should. It's a wonderful place to take your kids during the hot summer months with school out and nothing to do, go cool off at the beach or the pool with a cocktail in hand. But what if I told you that Fall, to some, is the best time to visit BHI.
It's indescribable the feeling a fall on Bald Head can give you. It's true magic. The beauty of the Southeastern United States is that truly the temperatures don't drop until mid to late October. So for those looking to visit in late September or early October you've still got your beach days. Here's the other plus, you can put up your beach umbrella that you rented from Beach and Baby or Coastal Urge and find a plot on the beach and might never see another fellow patron for hours, minus the few dog owners walking past getting their pups salty and primed to be groomed at Salty Paws.
Let's say it's a little too chilly for the beach. Have you ever had a hot toddy in a light fall coat and walked the island and listened to the birds chirp and watched the leaves change? It's magical. Have you had a bonfire on the beach surrounded by friends and family telling stories new and old? It's perfect, be sure you get your permit here, then strike a match and make some s'mores! The island is quiet and serene. The island itself gives off the sense of relaxation after a busy summer. Rejuvenating itself back to its status quo.
Fall is the perfect time for empty nesters, newlyweds who maybe just had their first addition to the family (dog or human), big families looking to spend some quality time together, or anybody looking to get that one last drop of vacation serenity. We've got every different house one might need this fall! Check them out here.
Now we'd like to highlight a fantastic comment one of our renters gave us this summer. We think it perfectly exemplifies the type of service we at Tiffany's Beach Properties aim to achieve; this is from Bruce who stayed in our property 10 Coquina; "I'd heard "good things" about Tiffany over the yrs and must say that I found her reputation and that of her organization to be absolutely consistent with what I'd been told. We had a couple of very minor issues early in our stay and when I'd made Chasie, Tiffany's Property Coordinator, aware of them she addressed them immediately. More specifically, Chasie acted with the kind of urgency and follow up that one would expect and hope for, particularly with a high end rental, but that's often not received. I believe this experience is a direct reflection on Chasie (and Chris who addressed one of the issues) and Tiffany's commitment to the folks who rent the homes she represents. Just well done on all fronts!" Thanks Bruce! 
We hope to see you all this fall and next summer. We'll let you know when rates are set and ready for booking!