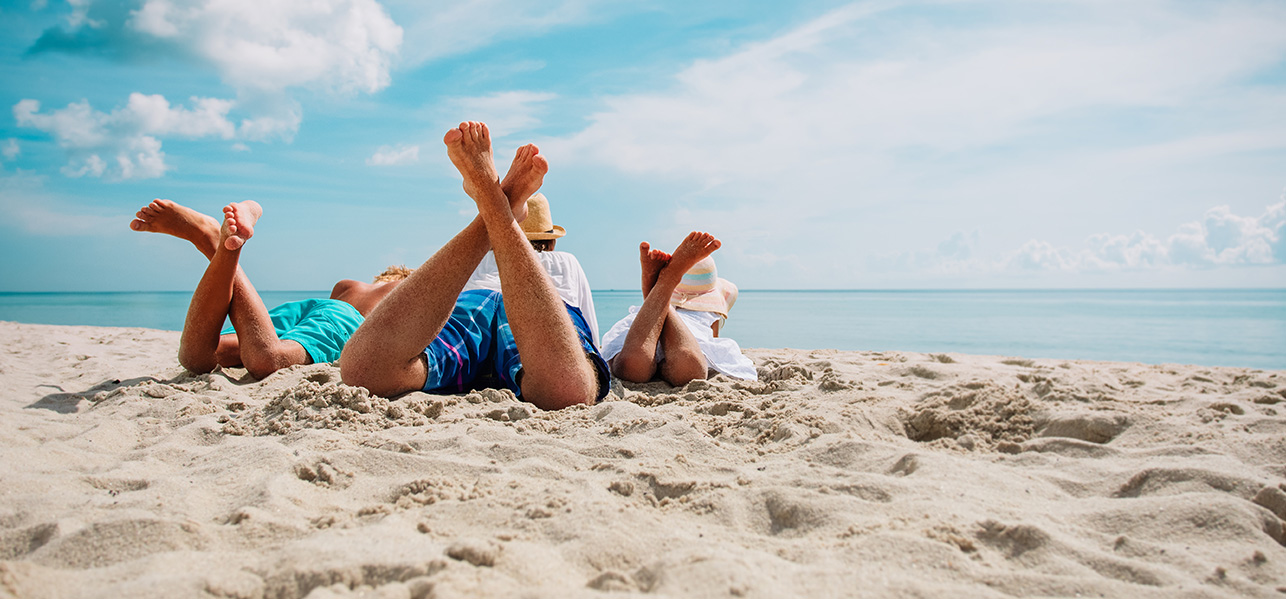 The long weekend — what a wonderful time for families or couples to get away from the hustle and bustle of their daily lives and visit somewhere new or revisit somewhere fond memories can be rekindled. There are some long weekends on the upcoming horizon. How about a trip over President's Day weekend when the island is just beginning to wake from its winter nap? Or a romantic getaway for Valentine's Day? Before you know it, Memorial Day will be right around the corner.
Here at Tiffany's, we have properties in many different locations, which will allow you to sample the different island environments. There's the classic, idyllic beach front house; take for example the beautiful new addition to our rental fleet: Three Little Birds. This majestic home is situated on south beach and you are sure to be blinded by the dazzling ocean views. Perfect for a family looking for some fun in the sun and stargazing at night – listening to the ocean waves crash on the beach.
Somewhere in the forest, underneath the trees and canopy of live oaks rests another one of our gems: See Glass Cottage. It's a home for those that love to take some shade after a long day at the beach. This year, it's now dog friendly, so bring along your best friend. See Glass is also perfectly placed in relation to the variety of shopping you can find on the island. Room Service for one; where you can find all your interior design needs or unique gifts. There's also Island Passage for a cute new outfit to wear to Jules Salty Grub for a margarita and then on to Jailhouse Provisions for a calabash feast. You're supremely located to all the hikes through the famous Maritime Forest.
Deep into the place locals call Middle Island, is a house suited for those who really want to get away from it all. Cape Creek. One of Tiffany's staple properties which guests have been enjoying for year. Jennifer said "[cape creek is the] Best place to go for a true family vacation. Great house with fabulous views and privacy." Perched on a hill next to the creek with a deck that overlooks the island's picturesque marsh, where wildlife is abundant from sunrise to sundown. What are you waiting for? Our team is ready to help you find that adventure. With more than 20 years of experience on the island bringing families joy and fun, the homes we offer are carefully chosen for style and location — providing one of the most comprehensive inventories of vacation rentals on the island.