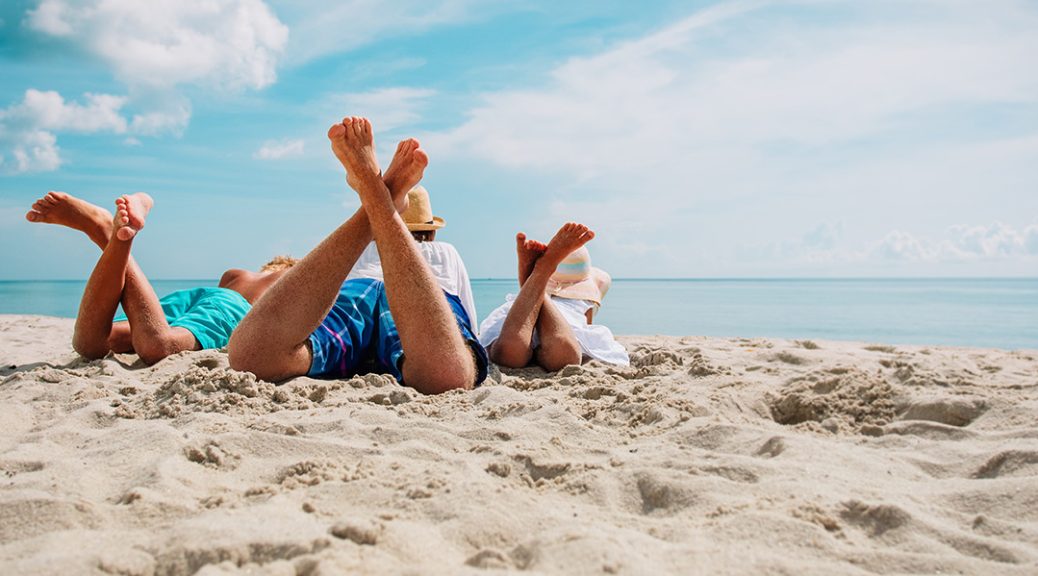 Father's Day is quickly approaching, and have you gotten dad the perfect gift yet?
While it can be challenging to shop for dads, there is one thing they will always enjoy, and that's relaxing quality time with the family. This Father's Day, give dad what he really wants, a trip to Bald Head Island!
The peaceful atmosphere and laid-back vibe make it the ideal place for a family getaway. Here are four ways to celebrate Father's Day on Bald Head Island.
Golfing.
Just a short distance from Wilmington, NC, and Southport, golfing on Bald Head Island is a peaceful and luxurious experience that dad will remember for a lifetime.
The Bald Head Island Club is known for its world-class golf course. This newly renovated 18-hole course can be challenging, but more importantly, it offers an elite view of the gorgeous island.
Whether dad is a novice or expert, the golfing on Bald Head Island offers options for every level. The club's professional golf staff offers private lessons, clinics, and activities year-round.
Relaxing.
Taking a break from the grind is crucial to feeling refreshed and re-energized, and no one deserves it more than dad! Bald Head Island is the perfect location for a relaxing holiday. Hop on the ferry for a 20-minute ride to an island where transportation includes golf carts, bikes, or two feet.
With 14 miles of breathtaking beaches, there are many ways to enjoy this quiet island. Walk down the beach while taking in all the sites of nature. Or get cozy in your favorite beach chair with a good book, soak in the Vitamin D, and let the stress wash away.
One of the best ways to relax is to book a cozy home away from home, and if that's what your dad needs this Father's Day, Tiffany's Beach Properties has the perfect rental for him! Our feature property, "Change of Venue," is a fantastic getaway for dad and the whole family! This cozy cottage on the 5th fairway invites you in with its oversized porches. The sleeping porch allows for large family gatherings or even an afternoon nap. If the updated comforts of home are what you're looking for, this completely renovated beach cottage will not disappoint. Light and airy with high vaulted ceilings, the sheer volume of space seems to double the open floor plan, and with three sets of doors to the screened porch, the living space is endless. With four bedrooms and four baths, every room becomes a suite. The master bedroom is upstairs for added privacy and offers a small balcony overlooking the golf course for morning coffee.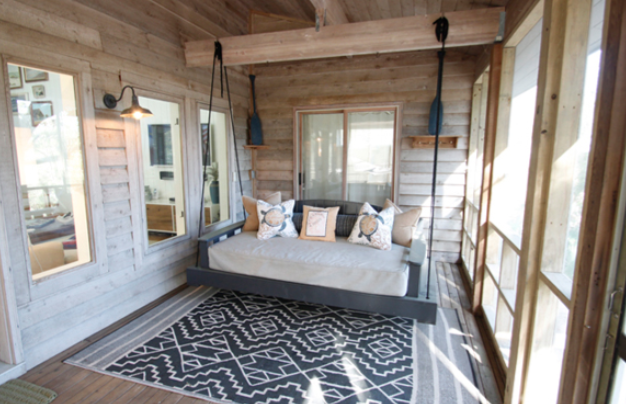 [Click here to explore our other amazing rentals!]
Fishing.
Fishing on the island can take dad from tuna fishing offshore to exploring the creeks to bringing home a flounder found in the surf.
From the shore, you can find an array of fish, including:
Flounder
Red drum
Bluefish
Mullet
Pompano and more.
On the creeks, you'll find:
Speckled trout
Grey trout
Flounder
Red drum
Bluefish
And spots.
Offshore fishing trips can put you on to:
Bluefish
Grouper
Mackerel
Tuna and even some sailfish.
If you would rather have someone else do the work, contact one of the islands many charters!
Exploring.
The island is a beautiful vacation destination, and you can get around a few different ways. One local favorite form of transportation is biking. Plan a bike ride through the neighborhoods on a cruiser or choose to hike a trail and enjoy the sounds of nature. Explore the Maritime Forest Reserve, and you'll find 180 acres with access to nature trails full of twisted live oak trees.
Bald Head Islands' activity list is endless; whether dad wants to relax on the beach all day or spend the day on the golf course, there is plenty of things to keep dad busy – or not!
If you want to book a quick retreat for dad this Father's Day, contact the experts at Tiffany's Beach Properties! After 17 years of excellent service, our rental team is on-island and ready to help you choose the perfect property and ensure you have a worry-free vacation.