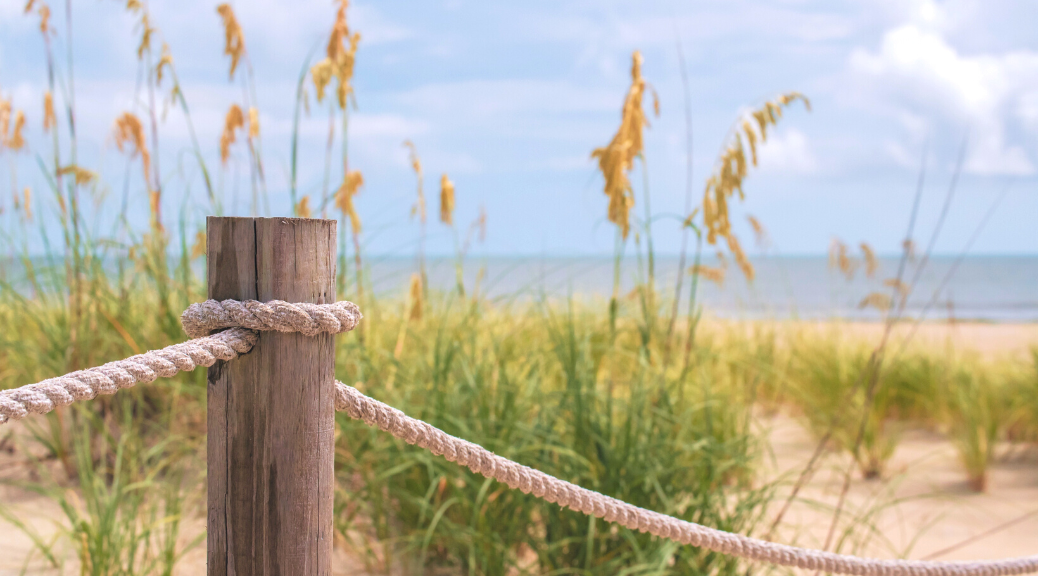 It has been said that nothing compares to fall on Bald Head Island. And who are we to argue with them? Our island is glorious in autumn.
Now, we know you may be wondering something along these lines:
Is a fall vacation in a North Carolina beach town crazy?
Aren't all the restaurants and shops closed?
Isn't it too cold?
We're here to tell you that Bald Head Island is the perfect spot for a fall getaway. Even when the bustling summer season has officially wrapped up, our island still has plenty for folks to see and do.
Plus, the simmering heat starts to fade into seasonably warm days that are still perfect for a day on the beach. In fact, the daily high averages 82 degrees in September and 74 degrees in October. Sounds lovely, right? It is!
In this post, we will uncover a few reasons you should start planning to visit Bald Head Island in the Fall and we'll share some of our favorite places to stay on the island. Let's dive in!
3 Reasons to Spend Fall on Bald Head Island
Whether you love the great outdoors or need some major retail therapy, our island has something for everyone—even in the fall. Read on to learn more about what we have to offer.
The Island is still hopping.
Labor Day notoriously marks the end of summer in America, but it doesn't mean the days are automatically cooler or that everything shuts down. While we do know a thing or two about celebrating Labor Day in style, there is still so much to do after the summer season ends.
The Shopping – If you are a shopaholic, the shops on Bald Head Island offer a range of goods and goodies for all tastes and price ranges. Purchase a sea-inspired piece of art or an aromatic candle that smells of sea and dune at Room Service Home Furnishings or pick up the latest in fashion at Island Passage BHI or Monkees BHI.
The Relaxation – Wake up and treat yourself to yoga on the porch at Island Retreat and Spa or indulge in a full day of personal wellness.
The Eats – If you're afraid all the island's restaurants are shuttered for the off-season, fear not. Start your day with a made-to-order almond milk latte at Midway Coffee. For lunch or dinner, Jules' Salty Grub and Island Pub offers a variety of surf and turf options. Have a margarita or an order of pimento cheese at Jailhouse Provisions. Order a carryout pizza from Delphina and have an easy dinner in your beach rental.
The Happy Hours – If you happen to be visiting us during the 4th Wednesday of the month, you must swing by Old Baldy, our island's historic lighthouse, for a climb to the top and a spectacular panoramic view of the island.
Cooler temps = more outdoor adventures.
The summers can be so hot that even your favorite outdoor activities are no longer enjoyable. However, fall on Bald Head Island is the perfect blend of warm days sandwiched by cooler mornings and evenings.
If you love to fish (with a license, of course), the waters are still warm enough in the fall to draw large schools of trout and flounder. Want to take a walk? Stroll the half-mile Kent Mitchell Nature Trail for scenic views and wildlife spotting.
If you enjoy biking—and we hope you do because no cars are allowed on the island—cruise around town to discover the sites on a rental from Riverside Adventures.
Learn how to fish with the BHI Conservancy. Their annual fishing school always sells out! And you can't forget about swimming! The water is still warm enough to wade or plunge into.
Bonfires are better on the beach.
Fall is a popular time for folks to sit around a campfire, spinning spooky tales and eating S'mores. In our humble opinion, the beach is a far better place to sit around the fire. And dare we say: those gooey treats even taste better at the beach. You can schedule your bonfire here!
Places to Stay on BHI in the Fall
Surround yourself in fall vibes and get immersed in island life all at the same time. We've rounded up our three favorite places that are still available for rent this fall.
Change of Venue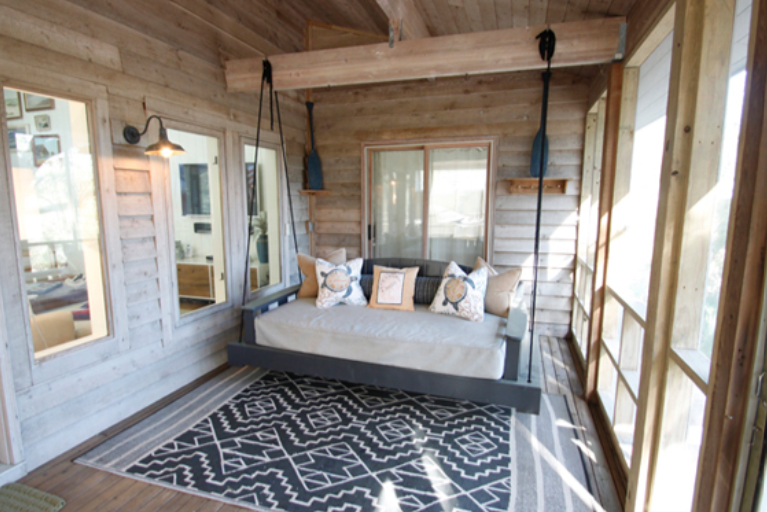 This cozy cottage sits on the 5th fairway, featuring high vaulted ceilings and updated amenities. The space seems to double the open floor plan and with three sets of doors to the screened porch, the living space is endless.
Shell Yes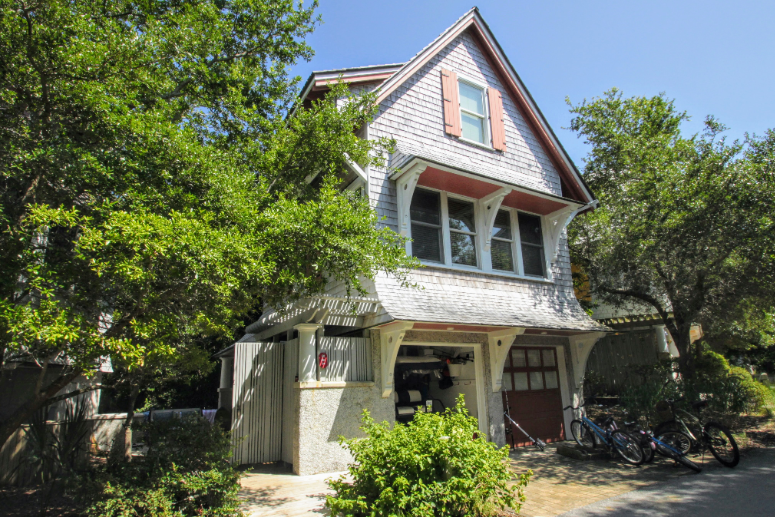 This well-appointed cottage is the perfect place to stay as you roam and take in the island. Shell Yes is a gorgeous two-bedroom, two-bath beach cottage on Bald Head Island's East end that sleeps 6 to 8 people. Just a short distance to East Beach, Bald Head Island Conservancy, Commons Park, and the Shoals Club.
Spend Fall with Us on Bald Head Island
Fall on Bald Head Island offers travelers a lot of benefits. In the off-season, prices on vacation rentals are reduced. Plus, the island is far less crowded, giving you free rein to the beaches and all the outdoor activities you can stand. Oh! Don't forget the shopping. And the food! We can't wait to see you.
If you're looking for the perfect place to stay or need other island tips, contact us today! We're always happy to help make your vacation the best yet.